Bearings in Plastic Recycling Factory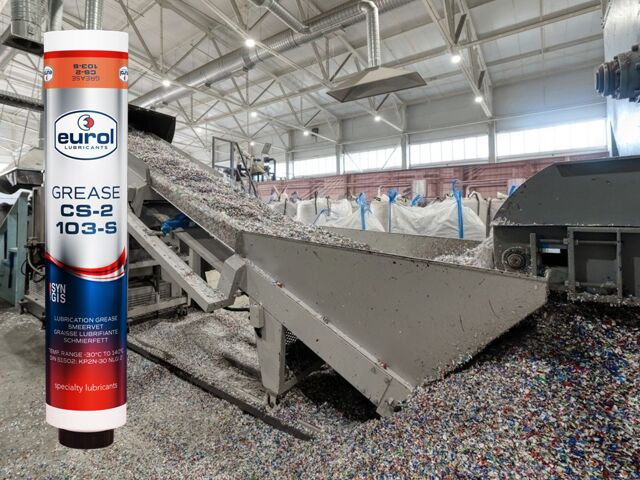 Saving
Material Saving
Lower lubrication intervals.
Protection of machine parts against water and plastic shavings.
Extended lifespan of the bearings.
Description of situation
Bearings were lubricated with a Lithium Complex EP2 grease. This resulted in repetitive bearing failures in shredders and dryers and a lot of downtime. To compensate that, our client was overlubricating these bearings at very short intervals.
Specifications
| | |
| --- | --- |
| Market | Industry |
| Lubrication Point | Disc Coulter Bearings |
| Used Product | Eurol Grease CS-2/103-S |
| Article Number | S005109 |
| Product type | Shredders / Washing Machines / Centrifugal Dryers |
Solution
Switching the entire factory to Eurol Grease CS-2/103-S directly led to significant savings. Maintenance costs were reduced by extending greasing intervals, using an appropriate amount of grease, protecting parts against water and plastic chips, and prolonging bearing lifetimes.

Customer testimonial
Owner: "We are satisfied with the advantages of Eurol Specialty. We started by lubricating critical bearings where we have water and long shifts. Now all the factory uses it. We are able to save money and time. The Eurol team also helped our maintenance team save a lot of technical problems related to lubrication."